Young graduate?
A day is specially dedicated to you to help you in your job search
-> Thursday, September 30, 2021
For the 8th consecutive year, the universities of Montpellier – University of Montpellier (UM) and University Paul-Valéry Montpellier 3 (UPVM3) pool their resources to better meet the expectations of graduates.
The aim of this Transition to Employment Day is to support the transition from university to the professional world for young Master's graduates and PhDs by providing them with methods and practical advice on how to find a job.
Practical information: Thursday, September 30, 2021 from 10:00 am to 5:00 pm // Online
Program
10:00 am – Live Round Table
« For an efficient job search »

Recruitment specialists will provide practical advice on the job search process, the challenges, and the pitfalls to avoid. Former students will share their experience.
11am – Webinar
Les Observatoires de l'Insertion Professionnelle : Que sont devenus les anciens diplômés de vos universités (niveau et type de poste, rémunération, localisation, satisfaction dans l'emploi, temps de recherche d'emploi…) https://osipe.edu.umontpellier.fr/ & OVE Paul-Valery.
APEC : Bénéficiez d'un accompagnement individualisé et gratuit par un consultant carrière de l'APEC.  www.apec.

Emploi Store : Découvrez des applications innovantes pour simplifier votre recherche d'emploi. www.emploistore.fr

PEPITE-LR a pour objectif de promouvoir l'Esprit d'Entreprendre auprès des 110 000 étudiants d'Occitanie Est, de leur présenter la posture entreprenante comme vecteur d'insertion professionnelle et de les accompagner dans leur projet de création ou de reprise d'entreprise grâce à 3 programmes principaux : le Statut National Étudiant-Entrepreneur, le Diplôme Étudiant-Entrepreneur et le PEPITE Starter. www.pepite-lr.fr

Accueil international :
– Service Accueil International Étudiants/Chercheurs (SAIEC)
L'Accueil International vous apporte des conseils pratiques sur l'intégration dans la vie professionnelle en France après votre cursus étudiant (carte de séjour "recherche d'emploi/création d'entreprise", changement de statut) : www.saiec.fr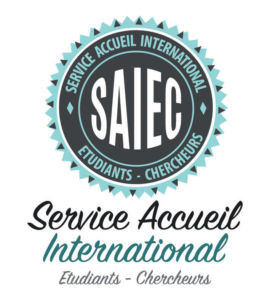 2:00pm to 3:00pm – Online Workshops
(1 workshop of your choice)
An essential communication tool, the CV is a key element of your application. This workshop will allow you to optimize its design to maximize your hiring potential!
Led by Philippe SCHENCK from the University Paul-Valéry Montpellier III
Objectives:
– Understand the network strategy on Linkedin
– Create my profile
– Find contacts
– Manage my page to improve my visibility
Led by Christine BOUVIER from APEC (Association pour l'Emploi des Cadres)
Objectives : know the keys to create an innovative company
Decide to start your own business? Prepare the ground before you launch!
In this workshop, we will discuss the right questions to ask before creating a company, the structures and tools to know in order not to be left alone.
Workshop proposed by the BIC of Montpellier Méditerranée Métropole – Ludivine GALASSI
3:30pm to 4:30pm – Online workshops
(1 workshop of your choice)
How to best prepare for a recruitment interview and identify its challenges.
Objectives of the recruitment interview: issues and mutual expectations
Preparation beforehand: key questions, mutual investigation of the recruiter/recruiter on the web
The construction of the sales pitch: Construction of the speech, attitudes to adopt
Moderated by Rémi PLANTON from APEC (Association pour l'Emploi des Cadres)
What does it mean to be a PhD student in a company? What are the obstacles for ?
What are the obstacles for recruiters but also for PhD students? What positions/jobs exist for D. students in companies? How to be employable?
Animated by Aurélia LAUGIER
Cabinet Accompagnement Miroir
This day is organized in collaboration with the following actors: the Association pour l'Emploi des Cadres (APEC), the Pôle Emploi, the Association Nationale des DRH (ANDRH), PÉPITE (entrepreneurship), the Confédération des Petites et Moyennes Entreprises (CPME Occitanie), the recruitment firm Hays and the BIC in Montpellier.